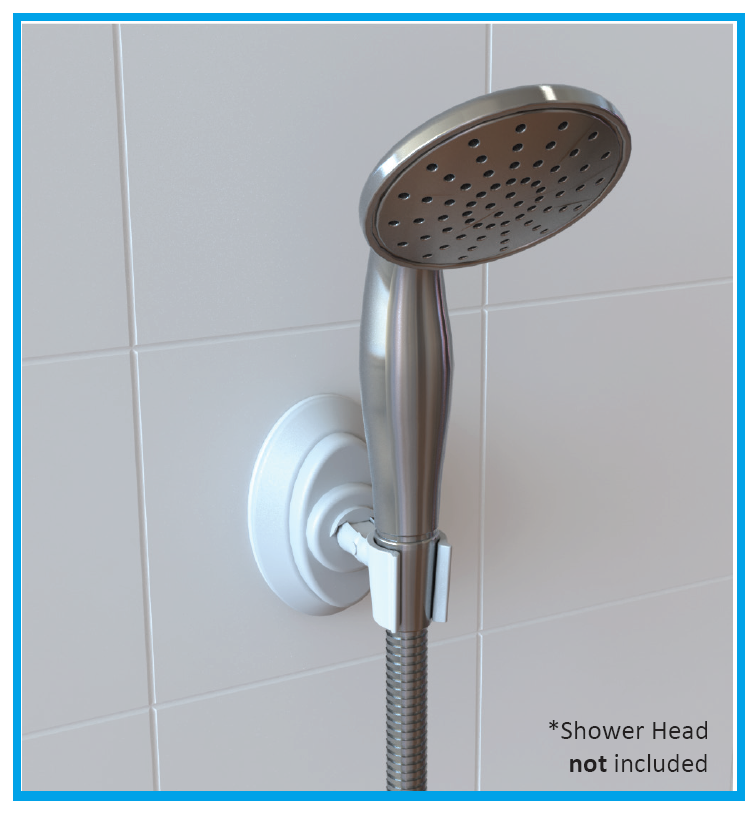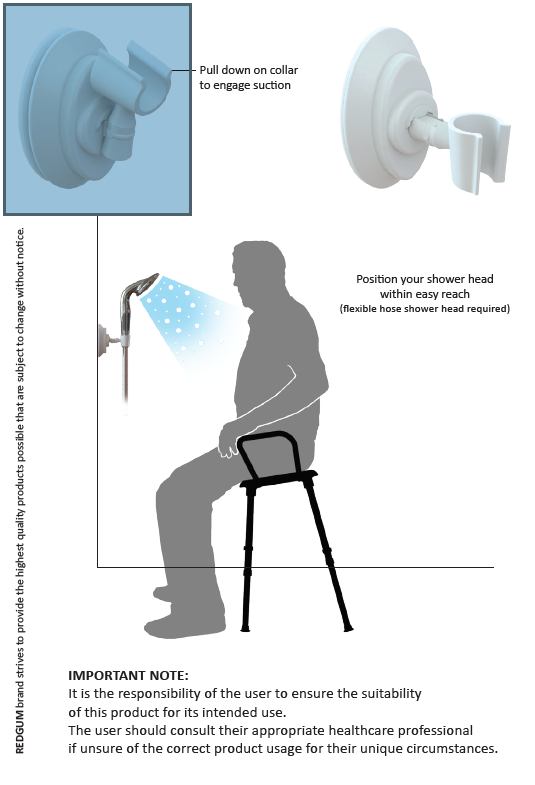 SPACE SAVER SUCTION CUP SHOWER HEAD HOLDER - RG5902
FEATURES
– Fits most shower head devices.
– Replace static shower head to one with a flexible hose to put your shower head
  in easy reach where you need it.
– Can be attached to any flat glass / tiled surface.
– No fixings are required.
– Quick and easy fit / reposition as required.
– Lifetime corrosion warranty.
Specifications
Product description and Code:
Suction Cup Shower Head Holder – RG5902 (White) 
Overall Dimensions:
95mm (W) x 65mm (D) x 95mm (H)
Product Weight:
70grams
Maximum   Weight Loading:
5kg